Small Business Services
Award-Winning Answering Services for Small Businesses
You want your small business to be as profitable as possible while retaining your principles of customer service and the delivery of a quality product. That's the point of starting a small business, right?
Achieving this goal isn't easy, as you probably already know; providing outstanding customer service while still finding the time to get your product or service just right is a tall order, and without proper management one or both aspects of your business can start to falter.
The good news is, you don't have to go it alone. Any small business can benefit from partnering with a reliable answering service, giving them the same accessibility and communication capabilities as a larger firm without the expense of a larger staff. From after-hours availability to 24/7 phone call fielding, an answering service provides the perfect solution to small businesses with more customers than time and resources.
Small Business Personality, Big Answering Service Benefits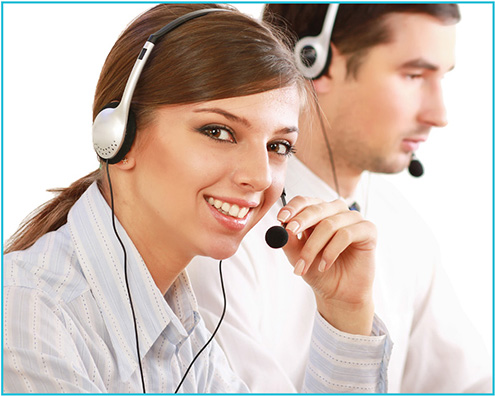 There are tons of answering services out there, catering to businesses large and small in all manner of industries. Yet finding the right answering service provider, one that understands your small business—and your small business customers—can be harder than you think. It isn't just about answering the phone, it's about making sure every single one of your customers gets the same personal attention and quality interaction that they expect when they come into your place of business or speak with you over the phone.
Our answering service is designed with the small business in mind. We offer personalized service to each and every small business we partner with, making sure we understand your unique voice and position in your market and translating that to phone calls that keep customers enthusiastic about calling back and making purchases. There is no "one size fits all" solution in the answering service world, and we tailor our offerings and our processes to fit your budget and your small business's style.
Meanwhile, you get the direct benefit of having every call to your business answered quickly, politely, and professionally, whether it's the middle of the weekend or the middle of the night. Whenever you're unavailable or too busy to be disturbed, our answering service professionals are there to make sure your customers are treated right and that you get all the information you need from every incoming phone call.
Start Your Small Business on the Path to Answering Service Partnership Today
There's no time like the present to jump start your small business. Give us a call and hear firsthand how professional and pleasant our virtual receptionists are. We'd love to help you determine how our answering service can best boost your small business, and we'll be ready to answer any questions you may have. You'll get the same stellar service you provide to each of your own customers—you don't deserve anything less.
"They've handled my calls so well that I've tripled my business in four years! I highly recommend them."
Stacy Clinton, Owner,
Clinton Law Office